The world of personal care and beauty often centers around synthetic ingredients and harsh chemicals that may leave harmful impacts on our skin and overall health. However, there are a few exceptional companies that have emerged to offer natural and safe alternatives to consumers. Among them is the man company, a brand that's redefining the standard of men's grooming with their commitment to using only natural and premium quality ingredients in their products. With an emphasis on handpicked natural ingredients, the man company brings a range of 100% natural oils that aren't only effective but also free from SLS and Parabens. The focus on using natural ingredients ensures that their products are safe and gentle on your skin, eyes, and hair follicles, leaving you feeling confident and refreshed, naturally.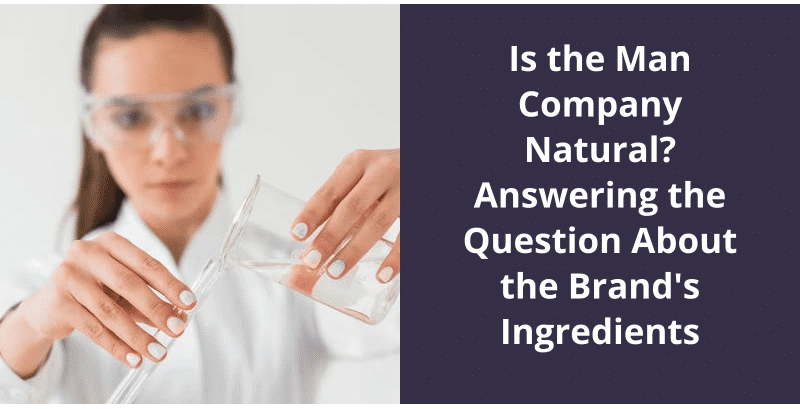 Is the Man Company a Brand or Not?
The Man Company is a grooming brand that caters to mens daily grooming needs. The brand was launched in 2015 with the aim of providing men with natural and organic grooming products. The Man Company has a vast variety of products ranging from shaving creams, beard oils, shower gels, cleansers, hair care products, and more.
They've established a loyal customer base due to their commitment to providing natural and organic products. The company has also managed to stay competitive in the market by launching new products frequently and keeping up with the latest trends in the grooming industry.
One of the significant reasons for the success of The Man Company is their business and revenue model. All their products are available on their website, which has a user-friendly interface and easy payment options. The company also sells it's products on leading e-commerce sites like Amazon, Nykaa, Flipkart, and Myntra. This makes their products readily accessible to the customers, and it boosts their overall revenue.
The company has also made a mark in the offline market. They've over 30 Exclusive Brand Outlets all over India. These outlets offer an immersive shopping experience to the customers. The stores are designed in a way that reflects the brands philosophy of natural and organic grooming products. The outlets also have grooming experts who help customers choose products based on their skin and hair type.
Apart from their business and revenue model, The Man Company has also invested in marketing and branding. They've collaborated with leading influencers and celebrities to endorse their products. The company also regularly posts on social media platforms like Instagram and Facebook, showcasing their products and the brands philosophy.
Now that we've established the importance of grooming for men, let's delve deeper into what sets The Man Company apart from other grooming brands in the market.
What Do You Know About the Man Company?
The Man Company understands this and offers a wide range of products tailored to cater to every mans grooming needs. From hair care, beard care to skincare, The Man Company has something for everyone. Their products are made with natural ingredients and don't contain any harmful chemicals, ensuring that you aren't just looking good, but also taking care of your skin and hair.
One of the standout features of The Man Company is their attention to detail. From the packaging to the product formulation, everything is designed to give you a premium experience. The packaging is sleek and elegant, with the perfect blend of masculinity and sophistication. The products themselves are carefully crafted, with a focus on quality and effectiveness. The result is a range of products that not only make you look good, but also make you feel good.
Another thing that sets The Man Company apart from it's competitors is their commitment to sustainability. They use eco-friendly packaging and source their ingredients from sustainable and ethical sources. This not only helps in reducing the carbon footprint but also ensures that you're using products that are good for you and the environment.
Watch this video on YouTube:
https://www.youtube.com/channel/UCq1iHN75PEBSxaqHOkWk9pA
Conclusion
In conclusion, the Man Company stands out as a brand dedicated to providing it's customers with the purest form of grooming products. The use of premium-quality natural oils and the absence of harsh chemicals like SLS and Paraben make their products not only effective but also safe for regular use. The brand's focus on sustainability and ethical sourcing further adds to it's appeal, making it an ideal choice for those who prioritize natural and eco-friendly products.